 
Adhésion à l'Association Cosmic Groove Airlines
Joining the Cosmic Groove Airlines Association primarily means supporting an associative cultural project and participating in a 100% volunteer community dynamic surrounding diverse cultures, through music, gastronomy, dance, cinema, sport...
Beyond the support that your membership will bring to these cultural experiences, being a member of the association will grant you numerous advantages and privileges:
- Securing discounts on all events labelled Cosmic Groove Airlines (2 reduced prices/event)
- Receiving as gifts the collector's posters + an exclusive Cosmic Groove Airlines badge
- Being invited to our members-only activities (cosmic gatherings, ...)
- Benefiting from discounts with the association's partners
- Discovering the programming in advance
- Interacting with other members via our private Facebook group
- Subscribing members are individuals who annually contribute a sum of €15 as a subscription.
- Benefactor members are those who contribute a free amount with a minimum of €50 + an annual subscription of €15.
HOW CAN YOU BECOME A MEMBER?
Join online HERE! Your membership will be valid for 1 year.
Please, do not hesitate to call us at +33 6 98 80 46 18 or to contact us by email: asso@cosmicgroove.fr
Your contact details will not be subjected to any commercial exploitation.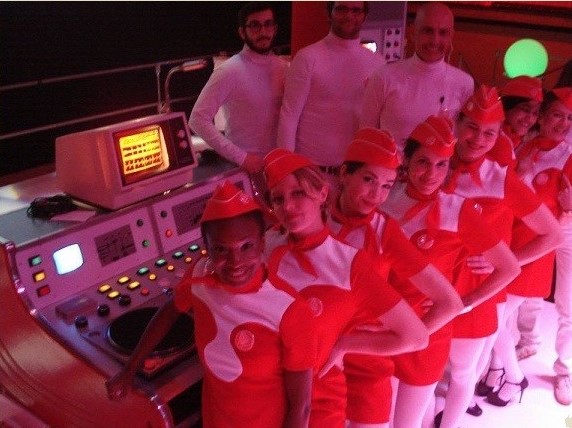 100% secure payments